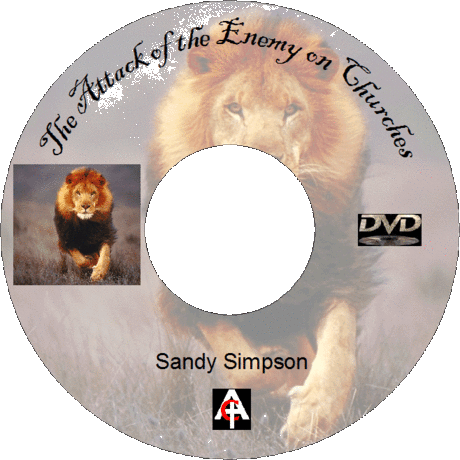 The Attack Of The Enemy On Churches
by Sandy Simpson
So much heresy is entering the churches these days. As you would suspect, sometimes it is due to a pastor attending a conference or reading a book and becoming diapraxed with unbiblical ideas. He then starts to weave those ideas into his messages and begins to invite speakers to the church who expound on those ideas. Then when confronted by someone in the church who has reservations about the new stuff being taught, they are told to not talk about it and just go along with the program. If that person does not they are ostracized, slander behind their back, and often told to leave (which is what they should do in any case).
But my observation is that it is not only the pastor who causes unbiblical changes to influence a church. Often the pastor is blissfully unaware of influences coming into his church. They often come in through (1) the worship team (2) women's groups (3) bookstore (4) children's programs (5) interdenominational prayer efforts and (6) relief and mission organizations. If unchecked this type of infiltration is much more subtle and can become deeply rooted.
You can buy this DVD here: