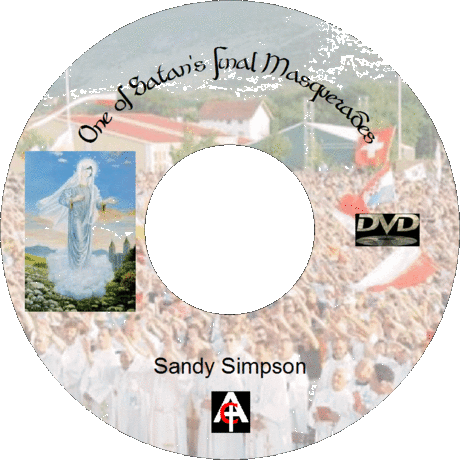 One of Satan's Final Masquerades
by Sandy Simpson
This DVD is a message based on this article:
http://www.deceptioninthechurch.com/satansmasquerade.html
2 Corinthians 11:14 And no wonder, for Satan himself masquerades as an angel of light.
Satan often disguises himself with the purpose of deceiving people. One way in which I believe he is putting on a masquerade is by appearing as "Mary" to millions of people worldwide.
You can get this DVD here: