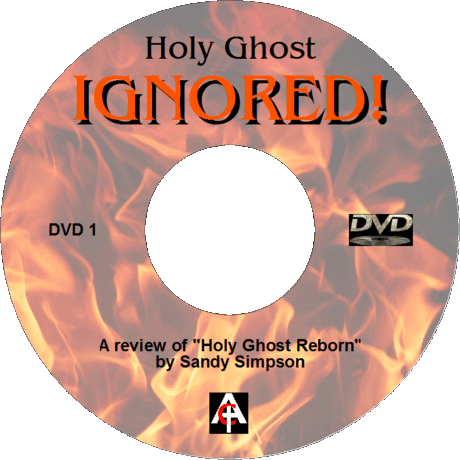 Holy Ghost IGNORED! by Sandy Simpson
This 3-DVD set is a message based on this movie review:
http://www.deceptioninthechurch.com/HolyGhostReborn.docx
Part 4 Addendum is available to view free here:
https://www.youtube.com/watch?v=yPxPVJ1CWDI
"Holy Ghost Reborn" is the second film in the "Holy Ghost" series released by Bethel Church in Redding, CA. Tim Wirth and I reviewed the first "Holy Ghost" film and that review is freely available on YouTube here:
Holy Ghost Movie Exposé Reviewed by Tim Wirth & Sandy Simpson A Simply Agape Project Production
https://www.youtube.com/watch?v=y74naogLrxk
I am sorry to say this but Bethel is clearly a cult of Christianity holding to most of the teachings of the Latter Rain and Word of Faith. They have demonstrated repeatedly a manipulative atmosphere targeting young people in particular while preaching rank heresy. This new film is a continuation of those false teachings and practices. I pray for the young people in that church that they will come to know Jesus Christ as their Savior and thus come to know the true Holy Spirit.